Medium season 2022
From 18.06 to 29.07 and from 29.08 to 04.09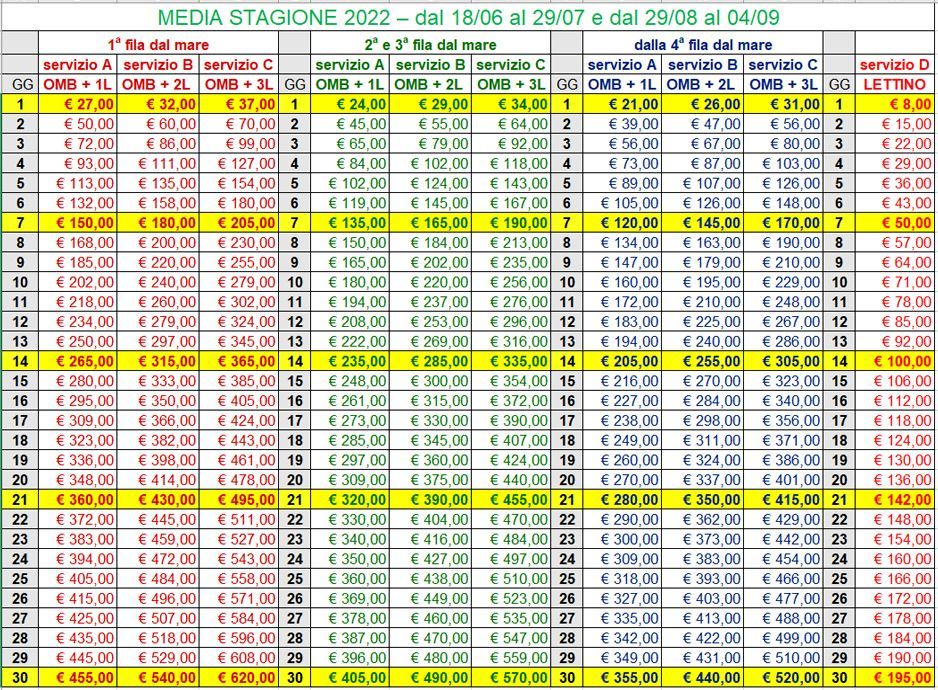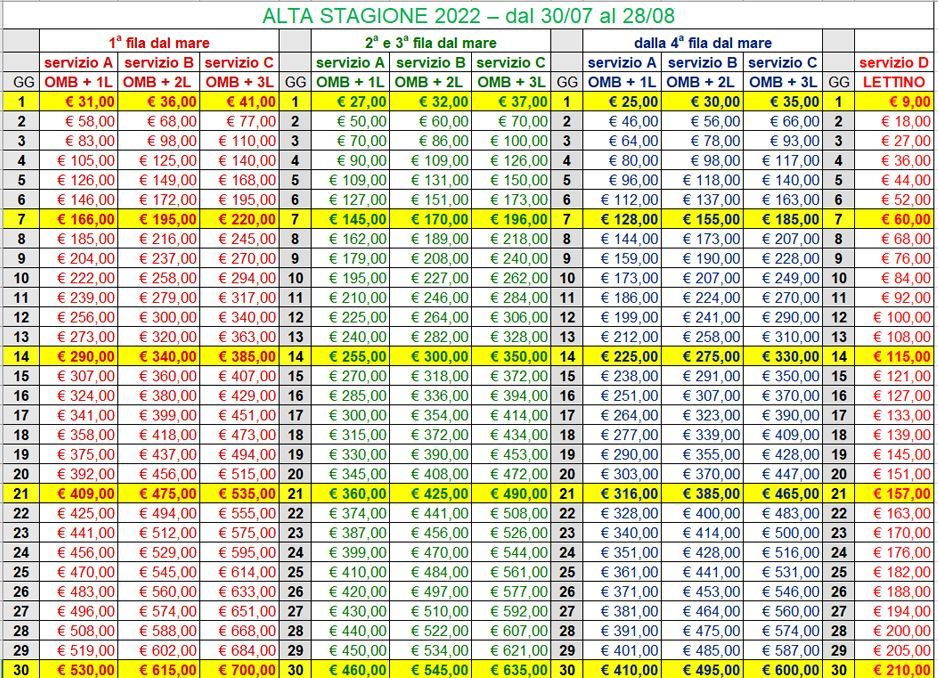 GROUPS THIRD AGE –
SPECIAL OFFER 2022
Price per person

1 umbrella
+ 2 sun beds

From 01st to 31th May

4,00

From 01st to 15th June

4,30

From 16th to 30th June

4,80

From 01st to 31th July

5,50

From 01st to 21th August

6,30

From 22th to 31th August

5,50

From 1st to 15th September

4,30

From 16th September on

4,00

Prices are per person per day, VAT included;
for each third age group, one free ticket will be recognized every 25 people and for the following ones another free ticket will be calculated every 20 people. The prices indicated are valid for groups of at least 10 people, below this number the rate as a price list will be applied.
Together to give the best!
6 beaches united to offer a myriad of services for your best holidays in Cattolica!